The ultimate skill-based customizable runner just got better! Now with over 10,000 unique gear and skill combinations, discover your ultimate insane combo.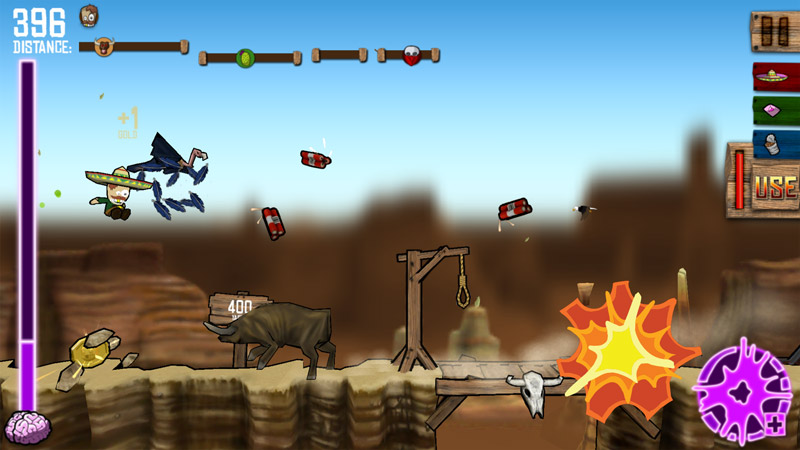 Inspired by the off-beat style of classic spaghetti westerns, journey into the mad (and colorful) world of Pazzo.
Pazzo is a not-so-notorious bandit that has been left eating dust as the other members of the "Nine Spades" gang have taken off with his share of the loot. Now he must chase them down as they continue their backstabbing ways. Pazzo has one advantage though... he is completely insane - giving him awesome powers to beat the looming challenges and catch those dastardly bandits.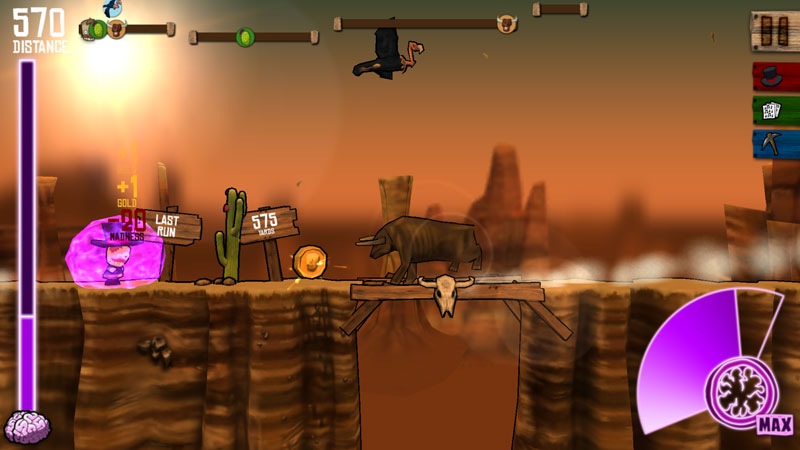 Give Pazzo an extra edge by equipping him with gear from the huge range available, each with their own unique benefits:
Hats (colorful millinery items with awesome benefits, but watch out that they don't fall off),
Charms (mystical items that give Pazzo the edge that he needs),
Parchments (super powerful items that give you awesome benefits for a single run).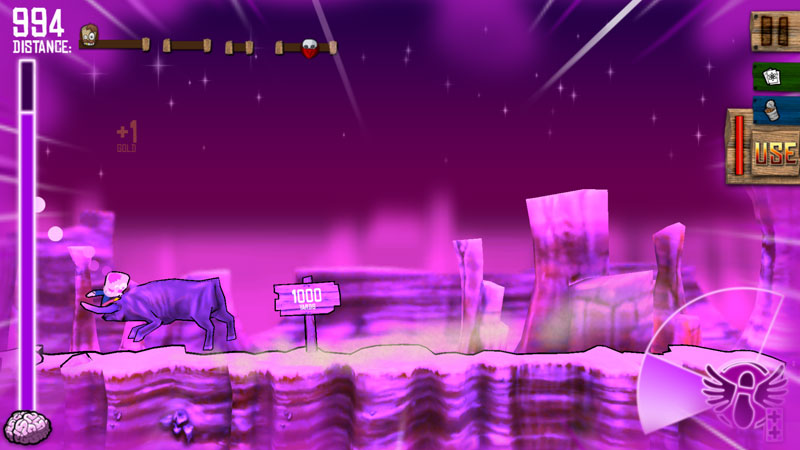 Encounter nefarious hazards that each require a unique tactic to overcome: wild coyotes, deranged vultures, angry bulls, thunderous boulders, diabolical cacti and heaps more.
Level up Pazzo by making it through the mayhem of his "madness modes", allowing you to unlock Perks that will give you an edge to survive the canyon longer and catch more of those underhanded bandits.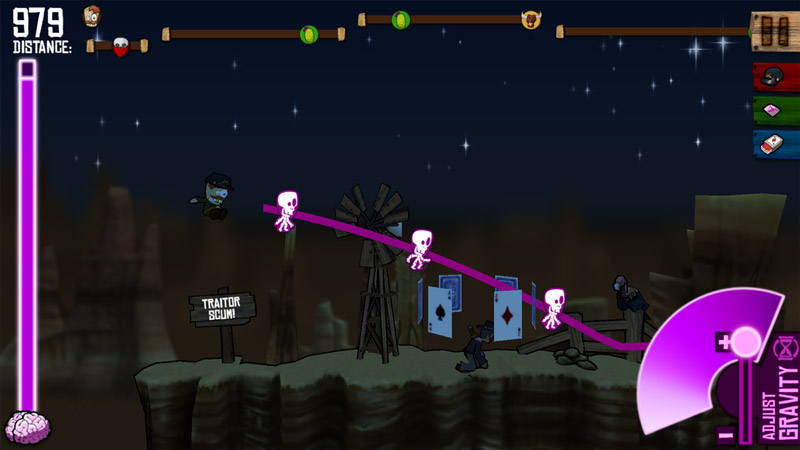 Original Music by award-winning composer Heath Brown, with tracks inspired by classic spaghetti western scores of the great Ennio Morricone.
Heaps of achievements and leaderboards so you can prove your mad skills to the world, along with Twitter and Facebook posting.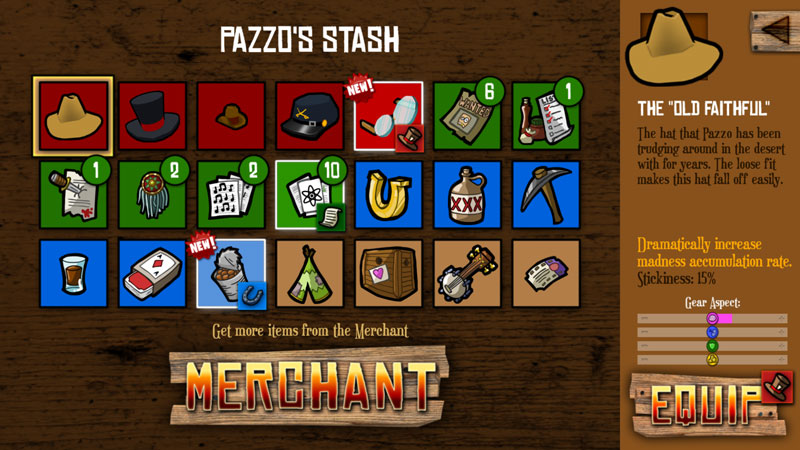 Version 1.2.1 : Massive Update!
New Level system to unlock awesome perks for Pazzo,
New gear, and major "fun factor" tweaks on most items,
Day / Night cycle in the canyon,
Dramatic performance improvements,
Major earning balancing so players can get to the exciting gear much earlier,
Revised tutorial mode,
Introduced gear "Aspects" to aid you in choosing the ultimate combo,
Simplified the unlock process to use the new Level system, the older unique unlock rewards are now "Quests" that aid in earning XP for Levels
Dramatically increased the stickiness of hats so they are in play for much longer,
Numerous bug fixes and improvements,
Reworked the code in anticipation of the next major update... unlockable playable characters! (HINT: The main menu has a little teaser of this)