Meet Pazzo, he is a little mad - too many years spent under the scorching sun scouring the west as a not-so-successful bandit. He has now turned his hand to an honest trade, hunting for gold beneath the rocks scattered across the plains and mesas of the wild west.The only problem is that his sun-addled memory is not so great, that is where you come in to give his memory skills a boost.
Mad Memory is a 3D physics memory matching game. The unique gameplay combines classic memory skills with the puzzle solving cunning and fun of fully three dimensional physics with unique skills and power-ups. The game features two distinct game modes.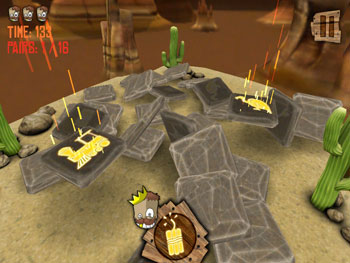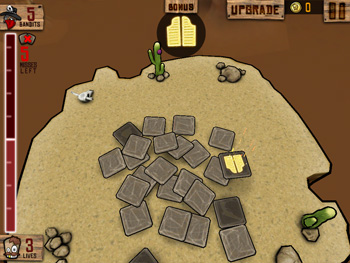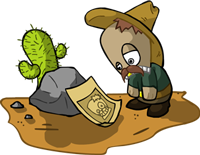 Madness Mode
"Madness" mode where you race against the clock to match all the pairs before the timer runs out. Each round the allocated time reduces, challenge yourself to last as many rounds as you can handle.
Bandit Mode
"Bandit" mode allows you to play the game in an "stress-free" un-timed mode. Take as long a you want to get all the pairs matched. "Head out west where a few more dollars is all that stands between you and the unpleasant fate of all bandits."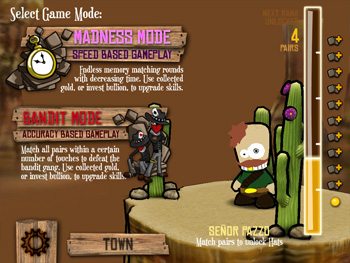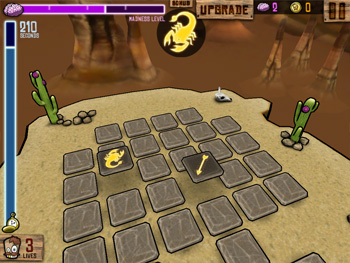 Use your device to touch the tiles scattered across the landscape to reveal and pair matching symbols, how long can you last?
This is an universal app for iOS and Android.
Coming soon:
Story mode.
More exciting skills and power-ups.
Additional map types... and more.